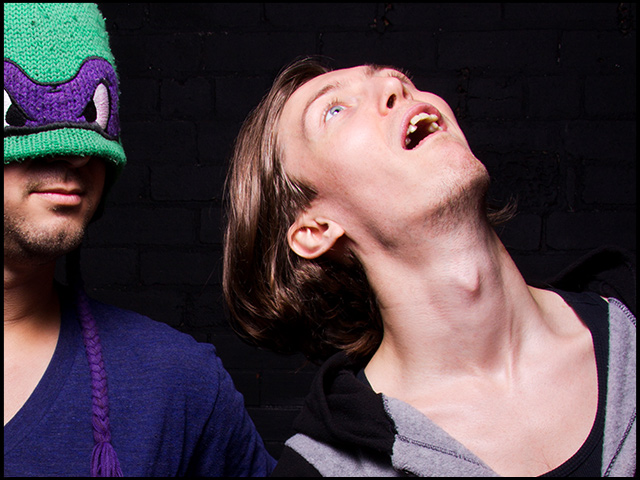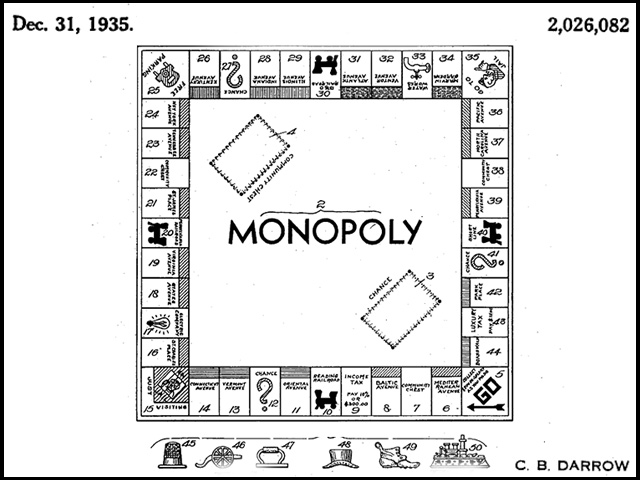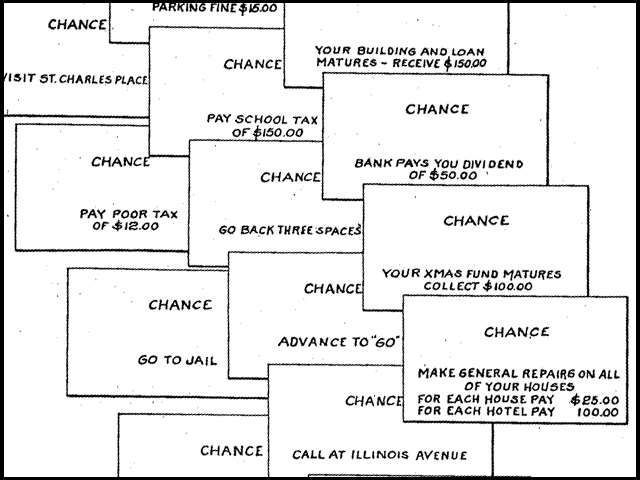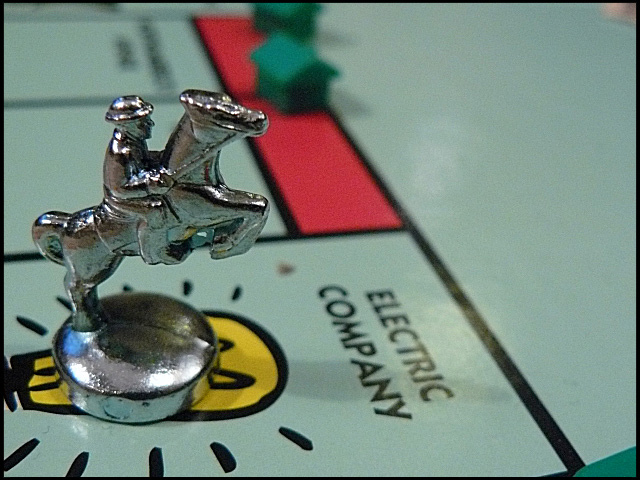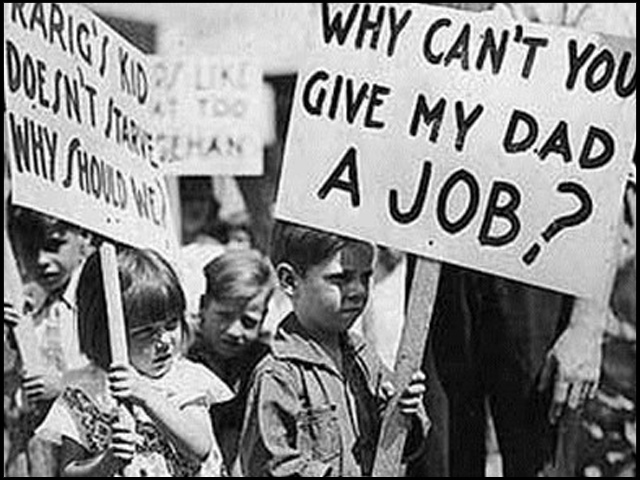 People
Lizzie J Magie
Dan Layman
Charles Todd
Charles Darrow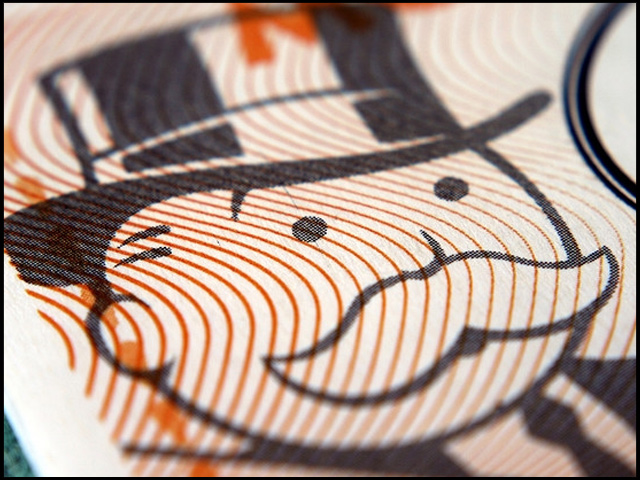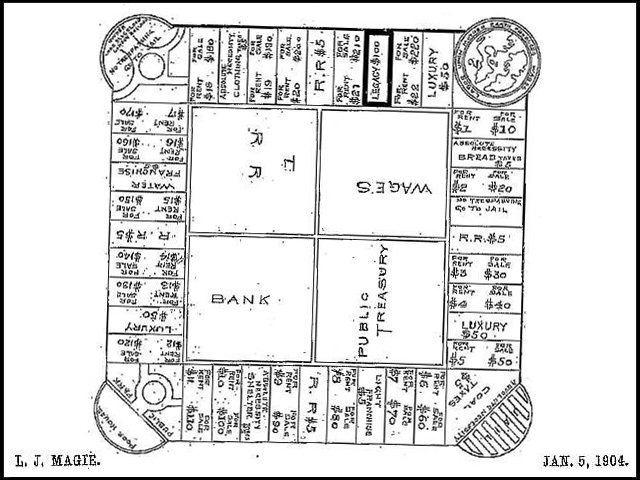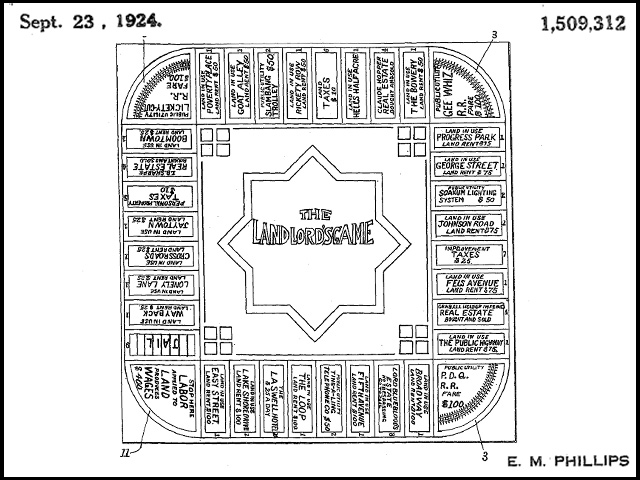 "Patents are for Inventors"
Courts
Bought Landlord game $200
Bought Finance for $10,000
Sued Inflation, counter sued, settled. $10,000.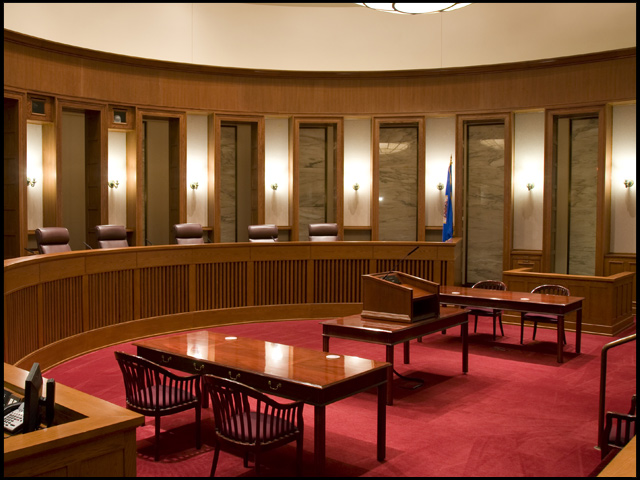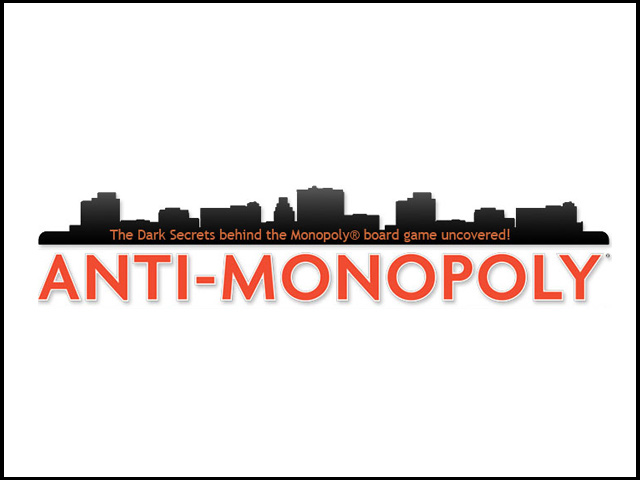 Anti-Monopoly – 1975
Ralph Aspach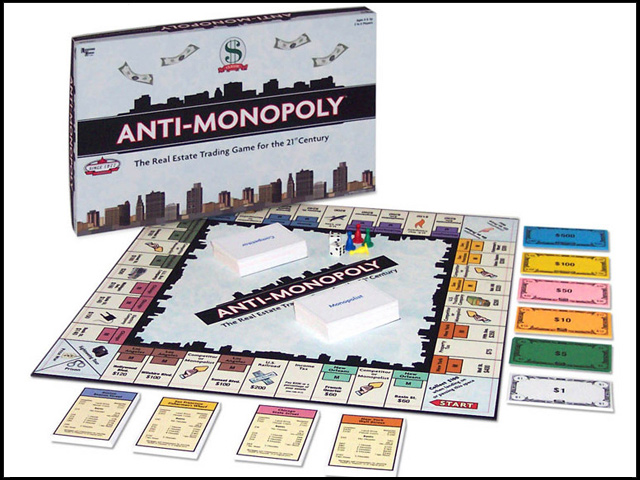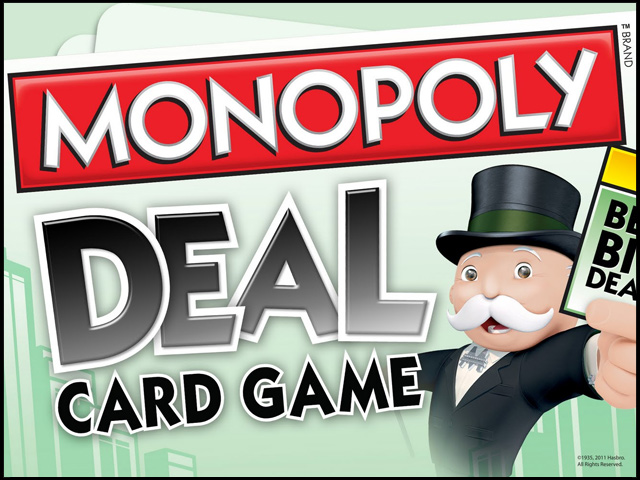 fin. Hopefully.
Notes
Patents
Monopoly by C.B.Darrow
Parker Bros distributed in 1935
500 Million people have played
History
Stock Market Crash of 1929 – source
1883

BANKING

Public-Domain – Quakers – Atlantic City
Germantown – Pennsylvania Post stock crash 1929 Charles Darrow – "table cloth" Denied by Parker Brothers
"52 Fundamental Errors"
"Too Complicated"
"No Goal"
Ignored, printed 5k Made him a millionaire

      
  Lizzie J Magie - 1904
  "Georgism" - Land-Tax
    - Renting land only helped the Landlords
      at the expense of the majority
    - A Single tax based on land ownership

  She wanted to teach Georgism via a game
  Places were abstract name
  Different aim. It showed how the landlords have an advantage.
  



  Dan Layman - 1920s
    A student, plays game
    decides to introduce the game at home under a differnt name "Finance"
  
  Dan's housemate tries patenting ( Todd )
    http://landlordsgame.info/games/mn-todd/mn-Todd_Testimony.pdf
    Lawyer advises they not do it
      "Patents are for inventors and you didn't invent it."
    Copywrote their own rules ( double rent when owning all, 50 quid out of the bank. )
    Teaches Mr Darrow 



  1935. Parker Bros selling 20,000 a month after signing
    Parker Bros buy The Landlord game for $500
    Bought Finance from 10k, Dan had sold it for 200
    "it wasn't clear how Mr Darrow could invent a game they played 10 years ago"
    Sued "Inflation" in 1936, settled out of court paying 10k



    
  1973. Anti-Monopoly
    Ralph Aspach
    
    Anti-Monopoly is set after Monopoly. After someone won
    Players aim to return the free market
    Reviews on Amazon not amazing
    
    Sued for 10 years, won sold 500,000
    Released a new version




  Public Domain for 30 years, private for 77
  Chess 1500, form india. 
  
  The Landlord's Game
    Politcally Charged
    Economy at the time, no land tax nor income tax
    No mortgages, full prices
    The idea is the rich get richer off the poor
    
  Made monopoly during depression, no tokens.