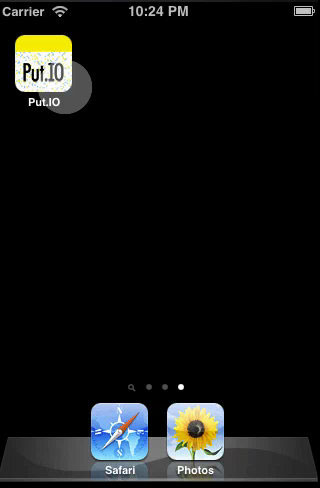 Browse your Put.IO content!
Everything you have on the website is available on your iOS Device, watch downloads come in and MP4 conversion happen quick and easy.
Search for new content!
Instant access to anything held on Archive.org and Mininova.
If that doesn't work you can try turning off the app's filters and expanding your search to other sites.
Universal app!
Add something on the go using your iPhone then watch later on your iPad. Or use Airplay to send it to the big screen.
iCloud Watch Lists!
Keep track of where you are in a series auto-magically between all devices. Essential for knowing if you're on episode 20 or 23.
International Subtitles!
Put.IO will search OpenSubtitles for up to 16 different languages for you and show it on your device. It'll even download one for offline.
In-App Web Browser!
Maybe you have a private place to store things, this app can deal with it.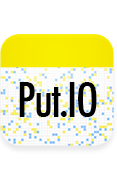 Auto MP4 Conversion
Great AppleTV Support
Retina Ready
Open Files in Other apps
Download Video for later
A cool talkative developer
Ignore my app mode
Crazy Weird Interface